"One cannot think well, love well, sleep well, if one has not dined well"
Virginia Woolf
Restaurant
The cuisine of the Restaurant La Muga is a traditional. There always takes care about ingredients by cooking over a low flame. Dishes combined using olive oil and fresh vegetables and meats from the region.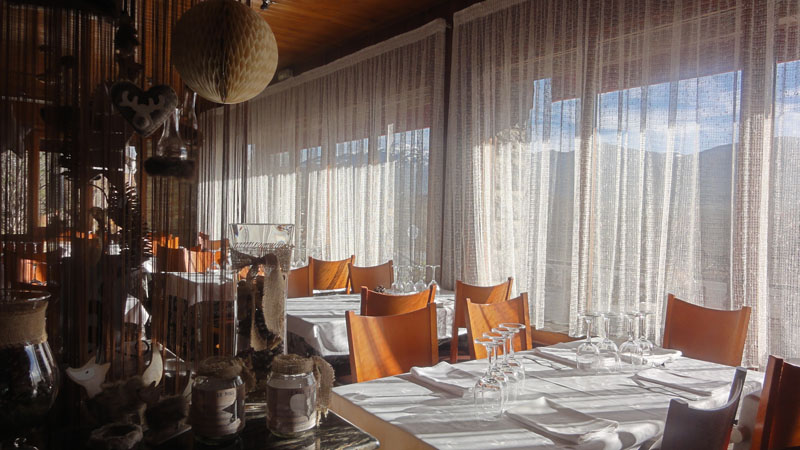 In our restaurant you will find a varied menu with dishes typical of our region, such as the famous Trinxat of Cerdanya, the duck with turnips of Talltendre, the pears of Puigcerdà with wine.
We can not forget the charcoal, grilled meats, the duck meal, our refreshing salads: either confit or foie gras, juicy civet of wild boar, marinated partridge, our already famous pork feet with turnips.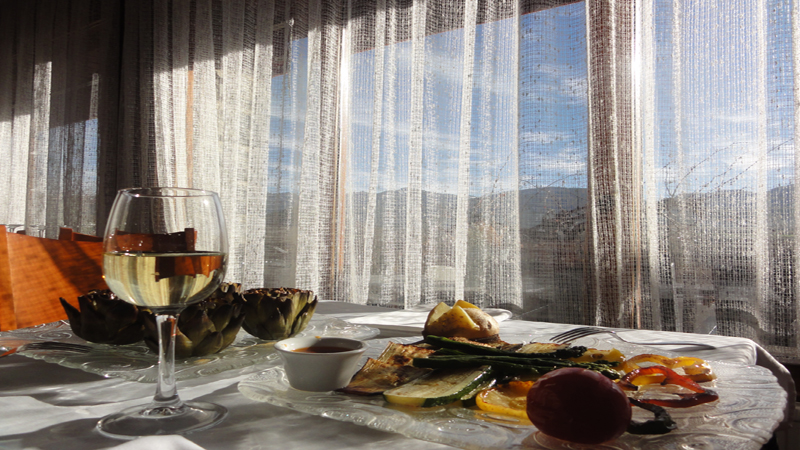 Our desserts artisans: the typical Catalan cream, the cottage cheese with honey, the desserts of musician, the homemade yogurt with honey and red fruit sauce, the tatin apple pie.
The is also the option of choosing our traditional menu consisting the first and the second dish, desserts, bread and drinks for € 15
We also offer an assorted menu of mixed dishes, pizzas, hot dishes, Cerdanya sausages and salads.
We invite you to know our restaurant and to choose the option that suits your taste.
Remember that in the cafeteria you can also have snacks, cakes and yarns as the hot dishes. We have a wide assortment of desserts-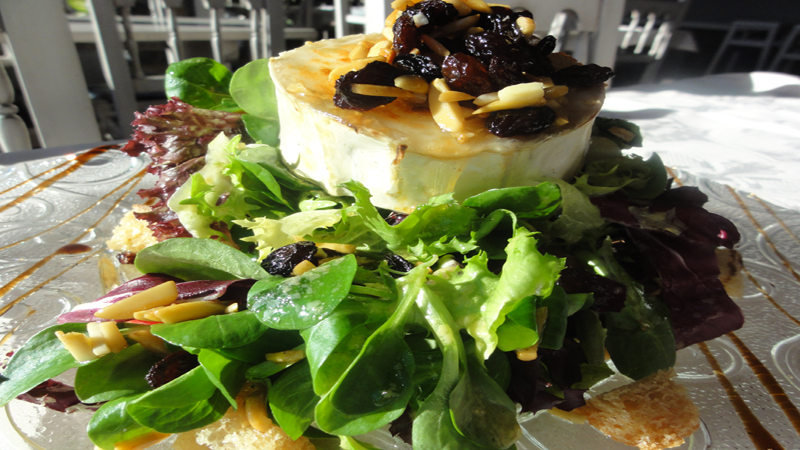 Terrace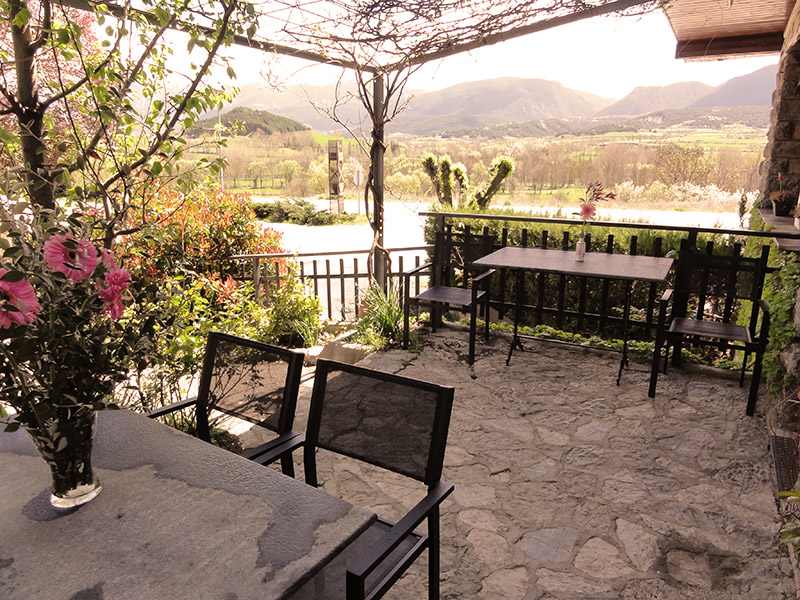 Our terrace is a very sunny place, ideal to have an aperitif before a dinner. It is also good place for cup of coffee or a cigarette after lunch overlooking the spectacular views of the La Cerdanya Valley.